NOTE: You MUST use a Free Counterparty Compatible Wallet to purchase GOXCARD.
Purchase a GOXCARD, an asset from a limited series of special blockchain-based trading cards, launched by Everdreamsoft.
With our cards you can discover an exciting epic Moonga world. Trade and collect cards to create the most powerful deck playable soon within Moonga and Spells of Genesis (SoG), EverdreamSoft's upcoming game with a story based on the blockchain, or trade your cards freely outside the game!
Test the SoG Alpha 0.1 version now!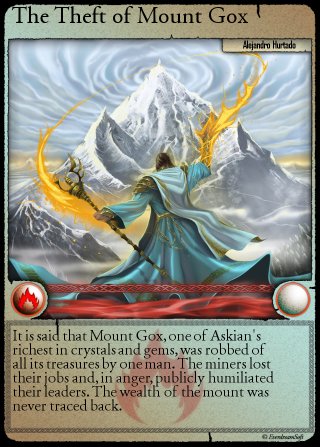 Sooner you purchase your GOXCARD, less you will pay to get it! As these cards are collector items, it's expected that they will acquire more value in the future. GOXCARD will be released on Thursday, October 29th, at 3pm CET, in a limited supply of 1 200 cards.
Register on
and start collecting cards! Discover all our blockchain based trading cards!
Discover the exciting
world!
Learn more about the company: