---
---
For technical reasons, this swapbot is currently inactive
Please, DO NOT PLACE ANY ORDERS
We apologize for any inconveniences
---
---
---
Use the Book of Orbs or IndieSquare Wallet to trade with the Public Merchant.
---
Trade and collect cards to create the most powerful deck playable within Spells of Genesis (SoG), EverdreamSoft's new game with a story based on the blockchain, or trade your cards freely outside the game!
Download Spells of Genesis for free .
---
PUBLIC MERCHANT'S OFFERS
OFFER #1 - LALABASTER __
OFFER #2 - CNPCARD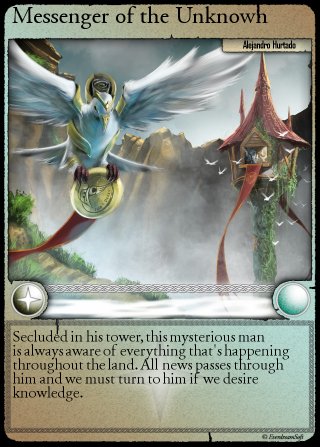 This is one of the Public Merchant's permanent offers. CNPCARD is a card issued exclusively for COINANDPEACE, a blog created by Japanese blogger Koji Higashi. CNPCARD can be purchased for 350 CNPCOIN, which is Koji's blog coin.
---
OFFER #3 - SHUMAICARD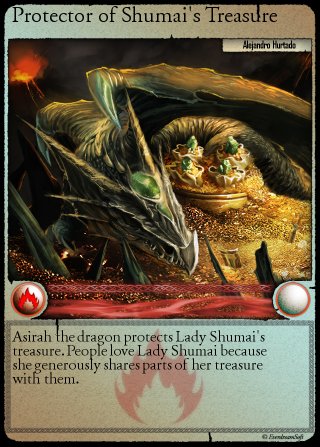 SHUMAICARD is another of the Public Merchant's permanent offers. SHUMAICARD was created in collaboration with SHUMAI, a Japanese blogger. You can purchase 1 SHUMAICARD for 600 SHUMAI blog coins.
---
OFFER #4 - SARUTOBICARD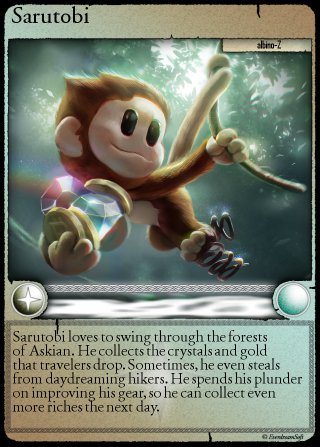 Also, SARUTOBICARD is a Public Merchant's permanent offer. SARUTOBICARD was created in collaboration with a Japanese game studio producing SaruTobi, which means "MonkeyFly" in Japanese. Now you can use some SoG cards in the "Flying Monkey" game.
---
Discover all our blockchain based trading cards!
Register and start collecting cards!
Learn about the exciting world of Spells of Genesis!
Learn more about our company
---
Every month, we burn 50% of our card sales in BCY then we publish a monthly report in accordance.
---